Free to message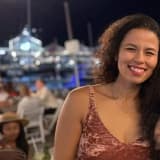 Vanessa's room
Cape Town, Western Cape 7708
Preferred gender
Anyone welcome
Stay length
Minimum 6 months
About the room
Downstairs room available with double bed and small cupboard (couples welcome at higher rent to cover extra utility costs) in house in Claremont, just off 2nd Avenue. Within walking distance from an assortment of restaurants in second avenue. Front and back garden with open plan living room, with fireplace and kitchen area. I have three dogs and 2 cats so you will have to be a pet lover! The floors are cleaned by robot vacuum at least once a day but everyone is responsible for their own cleaning or unless we hire help. Parking in front of house. Only financially stable, working professionals need apply. If someone else will be paying your rent, I will require proof and signed consent. Deposit (R6000) to reserve room.
Costs included in rent:
Wifi, Municipal fees Electricity is shared by housemates
About the roomies
I am a music teacher and classical pianist renting a house in Claremont with one other friend. It would be great to find another house mate for the downstairs room to live with. Someone with good work ethic, who is respectful of others' space and just a lekker human! If you are a couple wanting to share the downstairs room, you are most welcome.